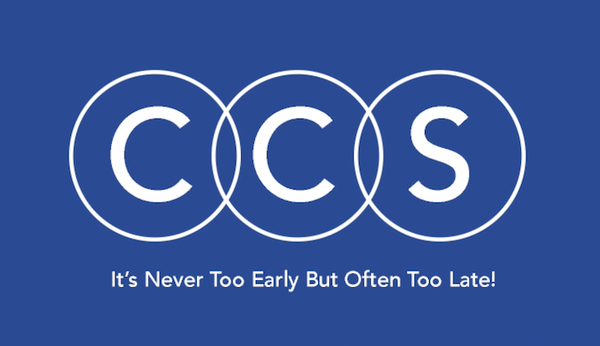 Do you have elderly parents – are you an elderly parent?
Do you have mental Capacity?
If so get your affairs in order ASAP
Read the Story below and then watch the video
The Betty Figg Story 
Betty Figg's first words when she settled herself down at the kitchen table in her daughter's home was a familiar, and utterly endearing, family refrain. "Put the kettle on then, love,'' she said. "I'm parched.'' Rosalind, her daughter, was delighted. During the months Betty, 86, had spent in a nursing home, her family had become desperately concerned that she was becoming ever more listless, ever more isolated. Now she was home.
"Everyone was there to welcome her,'' Rosalind says, smiling at the memory. "In the nursing home, Mum struggled to hold a plastic cup with a lid. But at home she managed a cup and saucer with no trouble. She knew she was home. It was as though I had got my old Mum back.''
The family reunion was not to last long however. Less than 48 hours after Rosalind had brought her mother home from Butts Croft House nursing home in Coventry last week, the frail, wheel-chair-bound elderly lady was back in council care – in the company of four policemen armed with a battering ram and a battery of social workers and doctors.
In an unbelievably heavy-handed raid on Rosalind's Coventry home, the family could only stand by in disbelief as police positioned themselves outside Rosalind's door, preparing to stove it in. Then, when Rosalind opened up, they promptly wheeled Mrs Figg out of the house, tossing a tea towel over her face as they pushed her across the road. With indecent haste they bundled her into the back of a people-carrier and tore off, smashing into a bollard in the road as they left.
"The whole thing was frightening,'' Rosalind recalls. "What is so very saddening is that dementia was already taking my mum's mind bit by bit. Now social services has taken her family away from her, too.''
The virtual kidnap – by over-zealous social workers, who were so intent on returning Mrs Figg to the nursing home that they had called in police and secured a search warrant – bore all the hallmarks of a Stasi-style state kidnap. It left in its wake a pitifully confused old lady and a heartbroken and devastated daughter. And it has left, too, a worrying conundrum: exactly who can overrule a family on the care of its elderly members and, with what authority can social services barge their way into a family's home and carry off their much-loved matriarch against their wishes?
This weekend Rosalind Figg is seeing a solicitor in the hope that she can once again care for her mother in her own house – which she had refurbished and adapted to accommodate her. But the sad truth is that so haphazard is the legislation surrounding the care of the elderly that what happens in each case is purely a lottery.
Unlike child protection, which is bound by strict legislation, the Government is strangely reluctant to address the protection of the elderly. While it has produced what are known as "no secrets'' guidelines on when and if a local authority should step in, each individual council interprets them differently.
Social services has refused to say why Mrs Figg could not be cared for by her family. Coventry Council's spokesman, Colin Green, would say only that it acted to "ensure Mrs Figg was returned to where she could safely be cared for".
Worryingly, as Gary Martin, deputy chief executive of Action on Elder Abuse, points out: "The Department of Health appears to be resisting the need for new laws to protect older people and other vulnerable adults. What we desperately need is a central legal framework so that proceedings are uniform and families know exactly where they stand.''
The funding required to provide the support needed for pensioners to be looked after at home is huge. "And I am sure that is part of why social services are keen that Mum stays in a home for which she is paying £500 a week,'' says Rosalind. "It means that they don't have to pay for additional help such as evening and morning carers.''
Mrs Figg had been living alone since her husband, Rosalind's father Brian, died nine years ago. When he retired as a cost estimator with Jaguar and Mrs Figgs from her job in the homes and property department of Coventry Council, the couple enjoyed an active and varied social life. They joined the University of the Third Age, a group that runs events, trips and classes for pensioners. Together, they embarked on their first foreign holiday to Cyprus and took up a number of new hobbies.
"Even after Dad died, Mum enjoyed an active life. She loved embroidery and knitting and loved craft-making,'' says Rosalind. When in 2008 Mrs Figg was taken into hospital for a minor medical ailment she fell and broke her hip which meant a much lengthier stay than had been anticipated. As she had become increasingly confused while in hospital, it was suggested Mrs Figg should be assessed as to her care needs as it was becoming increasingly clear that she could no longer look after herself.
"At that time, I asked to see social services to see what help Mum would be entitled to when she came home to live with me. Having done a course in social work myself at college, I believed in the system. I thought they were there to help.'' By the time Mrs Figg was due to be discharged, social workers suggested she move – temporarily, as Rosalind believed – to Butts Cross House nursing home where she could be assessed.
"From the beginning I knew Mum wasn't happy,'' says Rosalind. "When I went in, she was sitting in a circle surrounded by patients with very advanced dementia. There was no mental stimulation for her. When she wanted to be taken outside she was discouraged. She seemed to sit in a room in which the electric light was always on all the time. She rarely spoke, she just seemed in decline. All the residents seemed to be treated like battery hens.''
By now, social workers had spoken to Rosalind about the refurbishment needed to accommodate Mrs Figg and a ramp, rails, downstairs bedroom and ensuite were installed. But the assessments on Mrs Figg deemed so necessary by social services had still not been carried out. "I desperately wanted Mum home for Christmas,'' says Rosalind, "so I gave the necessary month's notice that I was taking her home.''
In the meantime, Mrs Figg developed a mouth infection and was admitted to hospital. "The nurses on the ward told me she was anaemic and dehydrated as well, which was extremely worrying. At the same time I was being called to meetings with social services who kept asking me why, if I had been happy to let Mum go into a nursing home, I had now changed my mind.
"They used so much jargon at these meetings that I was utterly lost. There was constant mention of the Mental Health Act, but no one ever explained what was going on. Even when I approached our family GP he told me that social services had asked him not to discuss my mother's medical condition with me.''
While Mrs Figg was in hospital, Rosalind visited daily. One evening, when she arrived with clean nightdresses for her mother, she found to her horror that she had been discharged to the nursing home. "I just couldn't believe they could do that,'' she says. "The nurses told me they were appalled at the state of her mouth infection but said they had no option but to send her back to the home as social services had insisted.
"It was heartbreaking. I felt as though my role as next of kin had been taken away from me – as though my mother had been stolen.''
When Rosalind arrived at the home she was distraught. "Mum was curled up and listless. Her mouth was black from dried blood. On a plate in front of her was a roast beef sandwich. There was no way she could eat it. I had to go out and buy yogurts for her. I just wanted to pick her up and take her home.''
By now Rosalind and her sister Marion, a qualified nurse, had decided they would simply take their mother home. "When we arrived to pack her clothes we were asked if we were bringing her back. When I said probably not, we were told police would have to be notified.''
Rosalind made an appointment for her mother to be assessed at a private-care agency and drove off, taking her mother with her. "She was so thrilled to have daylight on her skin. It had become papery and dry from being cooped up all day. When she got into the house she was like her old self, asking for a cup of tea.''
That evening, Rosalind telephoned police to check she had done nothing illegal and was assured it was a civil matter that did not involved them. Two days later, however, as Mrs Figg was tucking into a plate of beans on toast, there was a knock on the door. When Rosalind opened it she was confronted with the battering ram. "The last time I saw Mum was when they wheeled her out. She had been so alert, so smart in the pink sweater she had knitted for herself only a few years ago. Then, suddenly, she was being whisked away.
Rosalind has no intention of giving up. She has already contacted a solicitor and is optimistic she will be allowed to bring her mother home.
"No one should be allowed to drag a frail old lady out of her home, away from the family that wants to care for her,'' she says. "It is her right to live and to die with her family. And I intend to fight for that right.''
Watch the video click on the link below
To make sure you have the right Lasting Powers Of Attorney in Place click on Apply Today for more information
getasecondopinion.co.uk/contact
"It's never too early – but it's often too late!!!"